---
GEOMETRY-TOPOLOGY SCHOOLS
Nesin Mathematics Village, Şirince, İzmir

---
Scientific Commitee
| | |
| --- | --- |
| Vicente Cortés | University of Hamburg, Germany |
| İzzet Coşkun | University of Illinois at Chicago, USA |
| Ljudmila Kamenova | Stony Brook University, USA |
| Lei Ni | University of California at San Diego, USA |
| Tommaso Pacini | University of Torino, Italy |
| Gregory Sankaran | University of Bath, UK |
| Misha Verbitsky | IMPA, Brasil |
Organizing Commitee
| | |
| --- | --- |
| Mustafa Kalafat | Nesin Mathematical Village |
| Craig van Coevering | Bosphorus University |
| Özgür Kelekçi | Turkish Aeronautical Association University |
Current Events
Due to the Covid-19 Pandemic we are not able to host any further real events at the moment.
If you want to give a research mini-course in any of the future events or online events, please let us know !
Prerecorded lectures are appreciated as well.
Archive of Past Events








---
Information
Welcome to the website of Geometry-Topology events. The events meet at the Nesin Mathematical Village in Şirince, İzmir.
A winter/summer school takes usually 2 weeks. There will be about 15 mini-courses of introductory nature, related to the Geometry-Topology research subjects.
In the middle of the week there is an excursion to the Ancient City of Ephesus and/or Kuşadası Beach.

Wifi info: Passwords are TermoS1! at the Library (Kutuphanegenel) networks, zeytinlik for istasyon and kurugolet for kisbahcesi at the registration lobby.


---
Application
Graduate students, recent Ph.D.s and under-represented minorities are especially encouraged to apply for the school.
Partial financial support is available. Daily expenses including bed, breakfast, lunch, dinner is less than 20$.

Airport: İzmir Adnan Menderes Airport - ADB is the closest one.
Visas: Check whether you need a visa beforehand.


---
Arrival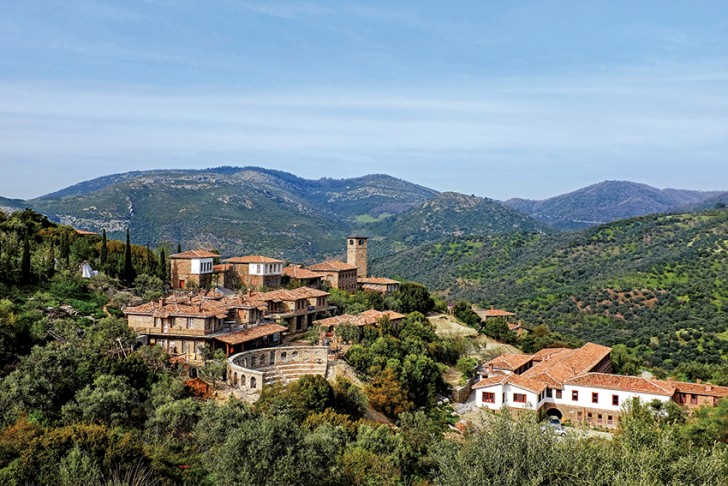 Contact: aslicankorkmaz@nesinvakfi.org, okelekci@gmail.com

---

Activities are supported by Nesin Mathematical Village and Turkish Mathematical Society